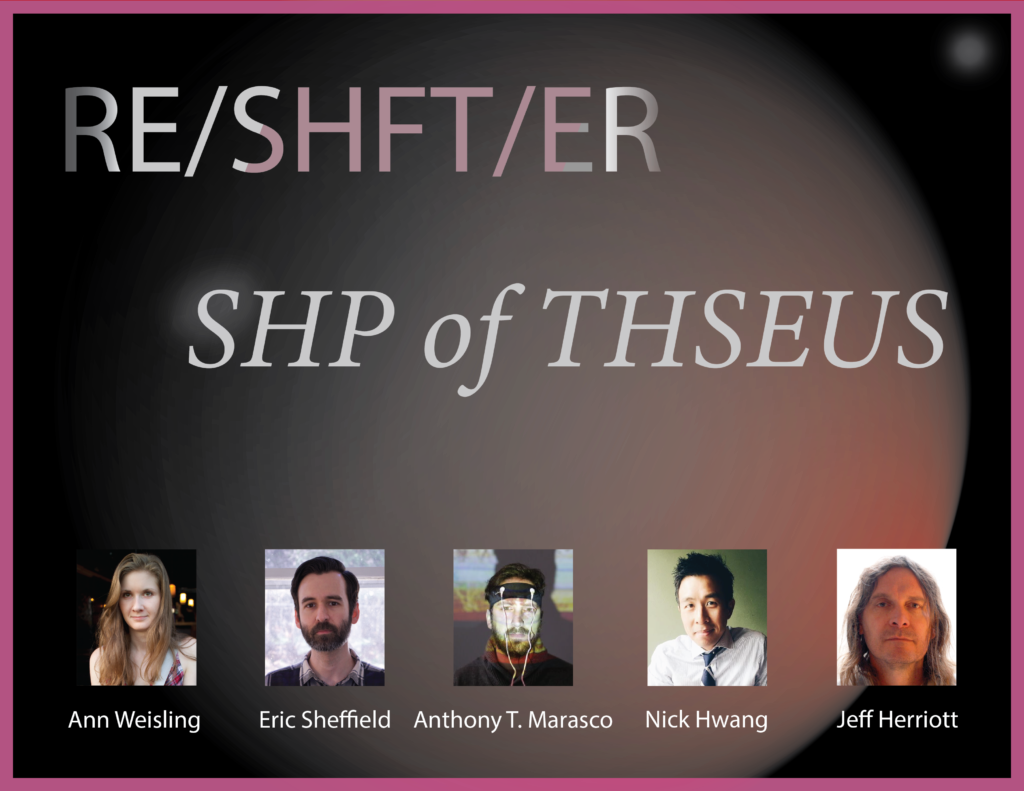 SHP of THSEUS – RE/SHFT/ER
SHP of THSEUS is a musical work for remote performers where the musical parameters are continuously changing through shared controls. Based on Mythology and the thought experiment of identity, the shape of the work is predetermined, but as it progresses, almost all sonic, visual, and control data is replaced multiple times over.
RE/SHFT/ER is a group of electronic musicians, composers, visual artists with roots from around Wisconsin and Louisiana. RE/SHFT/ER is interested in creating and sharing tools that enable remote collaboration.
Nick Hwang is a composer and interactive artist whose research has involved networked performance and collaborative art-making.
Anthony T. Marasco is a composer and interactive artist whose work focuses on extending networked performance techniques to circuit-bent and remediated hardware and creating collaborative sonic experiences between audience members and musicians.
Eric Sheffield is a musician and educator currently focused on physics-based modeling, networked performance, and popular music. 
Anna Weisling is a practice-based researcher who explores the relationship between sound and image and the performance possibilities shared by both.